Last Mother's Day was spent packing boxes and moving most of our stuff into storage – good times! The following day, demolition began on our house to kick off a major project we had been cooking up all winter long. We are finally getting close to moving back in after months and months of work being done!
Once our third kiddo was on the scene, we knew we needed more space – we loved our house it was just getting tight. We debated for a long time whether to stay and try to rearrange that space or find something else. We wanted to stay in our cozy little neighborhood and we wanted to find another old home. I don't think I've ever lived in anything built past the early 1900's.
Along came a circa 1912 American Four Square just a few blocks away. We walked through and could see that the house had really great bones. High ceilings, circular floor plan, leaded glass, nice old oak floors and woodwork, and the perfect layout to add an addition to gain the extra living and working space that we needed.
I didn't do too much while we were there last winter but I did go through several gallons of white paint covering up some old sponge paint in the living and dining rooms. I was itching to paint more but didn't since so many walls were coming down anyhow to replace old electrical, plumbing and HVAC.
Some before pics (phone pics excuse quality!):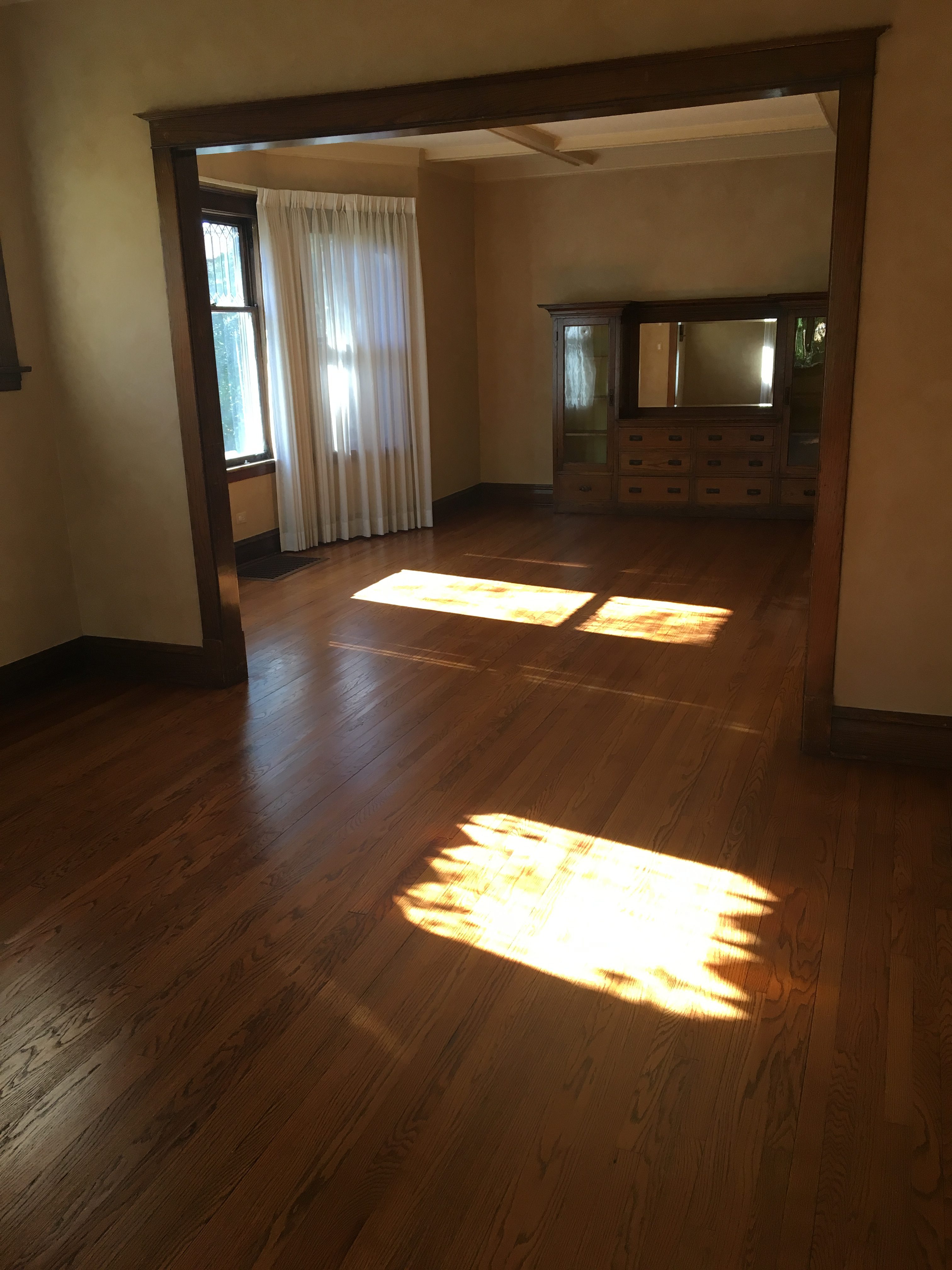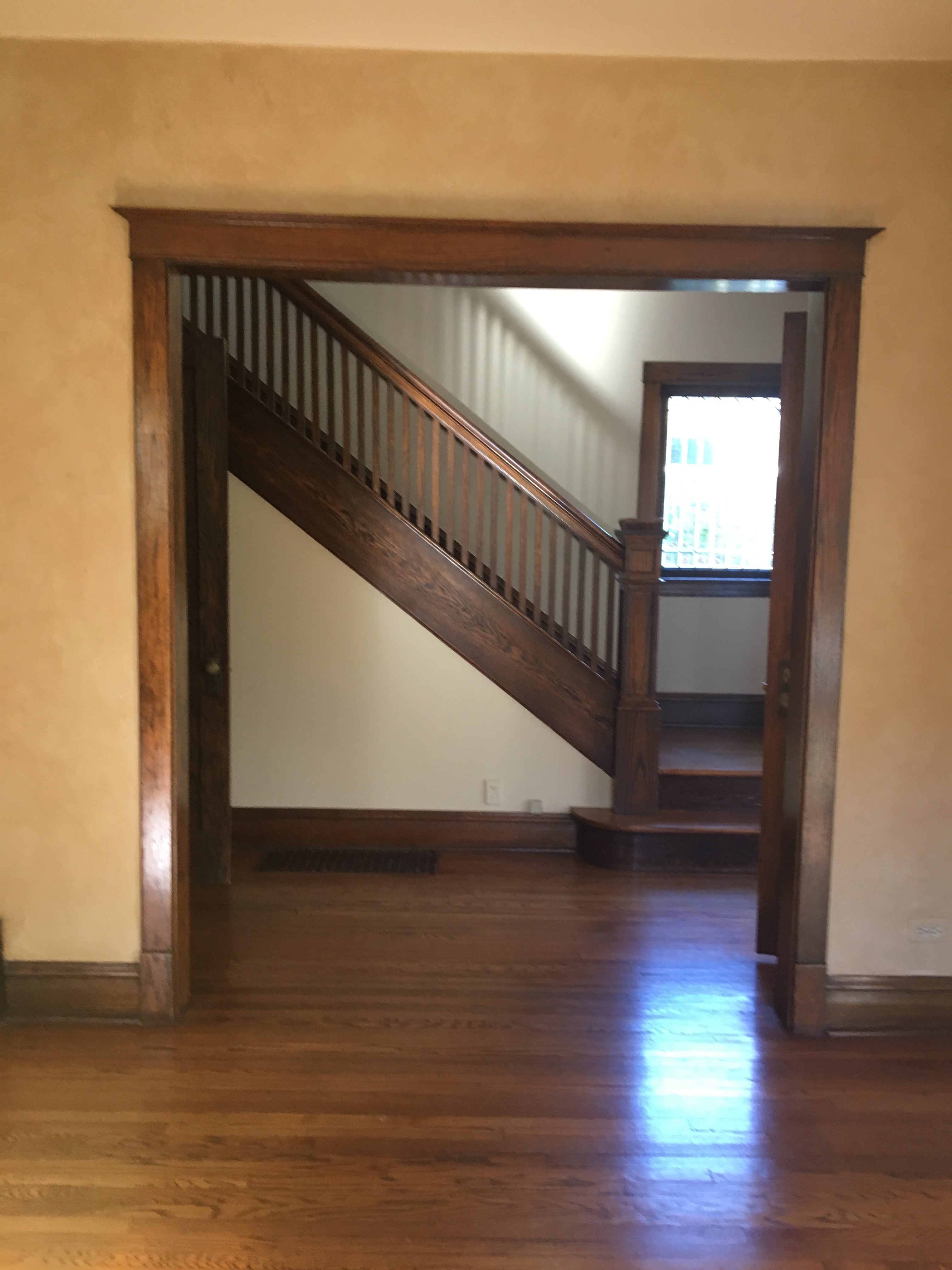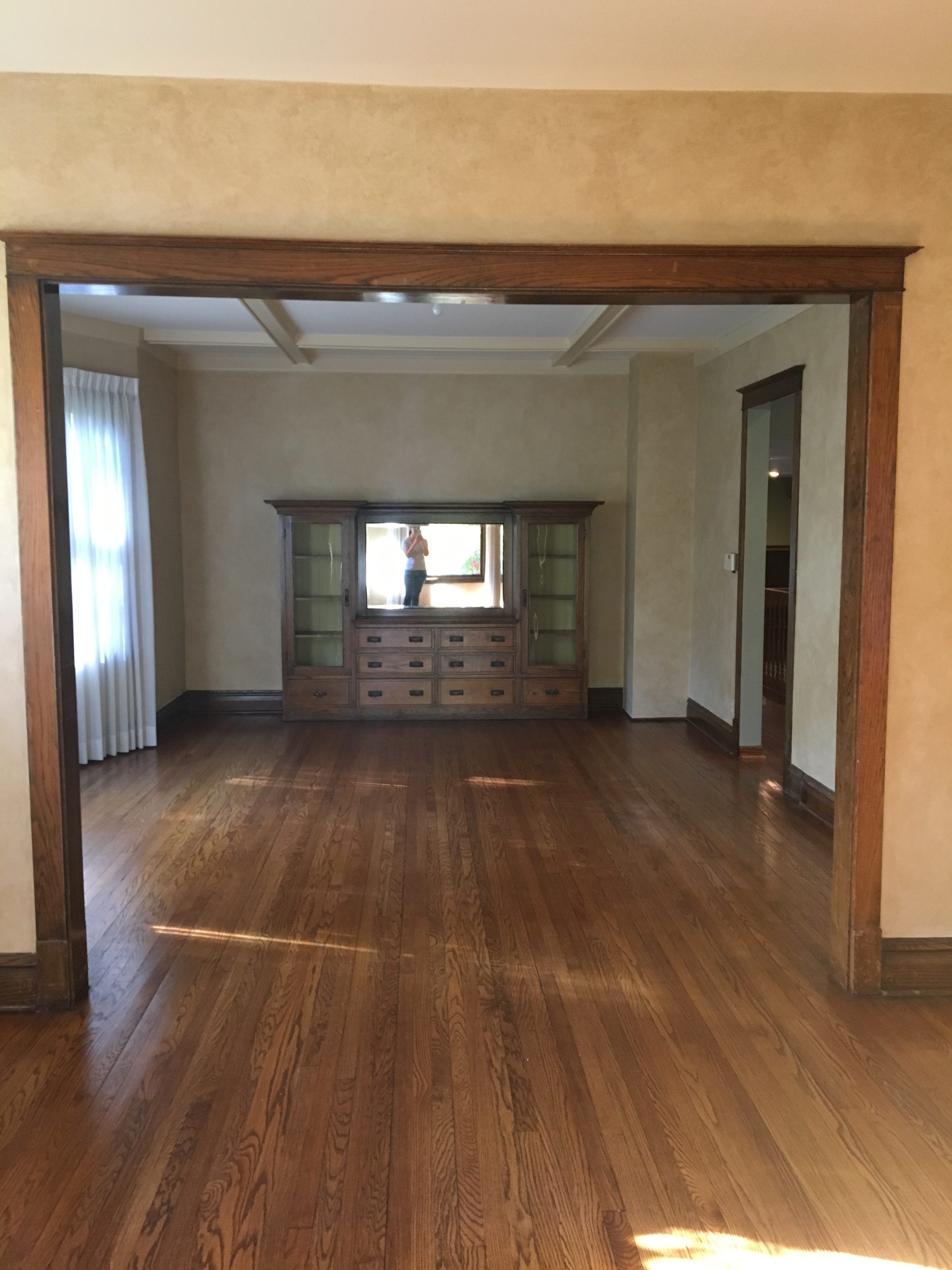 We have been doing some stuff ourselves along the way. A lot of demo, and we are rehabbing the kitchen as well. Our nephew has done a lot of demo for us, and we put our 8 year old to work pulling down an old drop ceiling in his future bedroom. He loved it! Photos are phone pics from my hubby:
I'll be doing more posts of the overall process. In addition to working on these existing rooms, we built a 3 story addition off the back of the house. More to come!